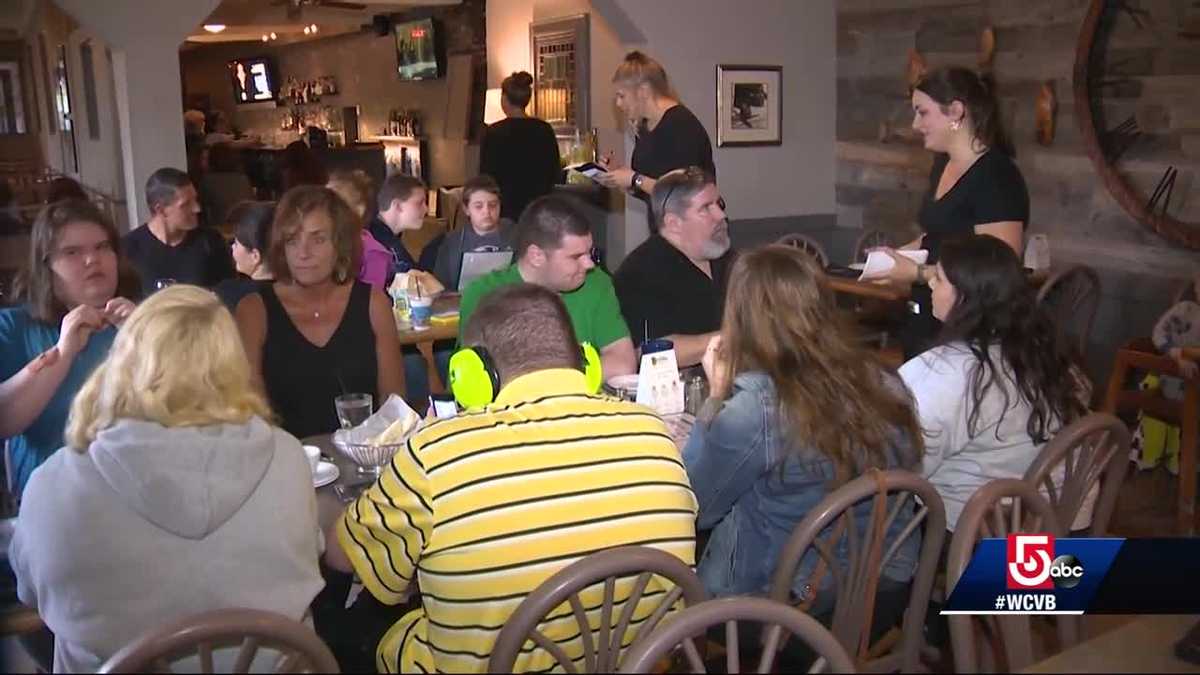 BRIDGEWATER, Mass. —
Just off the tracks on Broad St. in Bridgewater sits a local landmark. For 34 years, Crispi's has been serving families, and on Monday night, they've started a new tradition: a night free of judgment for families of children with autism.
Advertisement
"We were kicking it around at the bar one night. Thought about it overnight," Laura Falconeiri said. "Called (Kathy) and said, 'Let's do it.'"
Kathy Rogers, a special education teacher at the high school, helped craft the welcoming environment.
"We decided no music. Make the lights a little bit brighter than normal. Kid friendly foods," Rogers said.
And for the 90 family members who came to dinner, it was nothing short of amazing.
"We have three children on the spectrum," Pauline Maclellan said. "Something like this doesn't happen. So to have somebody say, "Come on in. We want you. We welcome you.' It's fantastic."
The hope is this type of night out will be replicated at other restaurants and in other communities. The Cottage Bar in Weymouth is now planning it's autism-friendly dining experience for later this month.
"This is fantastic," Patricia Ingargiola said. "They can come and just be who they are and it's OK."
Crispi's said they are exploring a monthly night out for families with autism.